Dream Saver
An automatic savings with high interest rates. You decide on the deposit and the period yourself.
Find Out More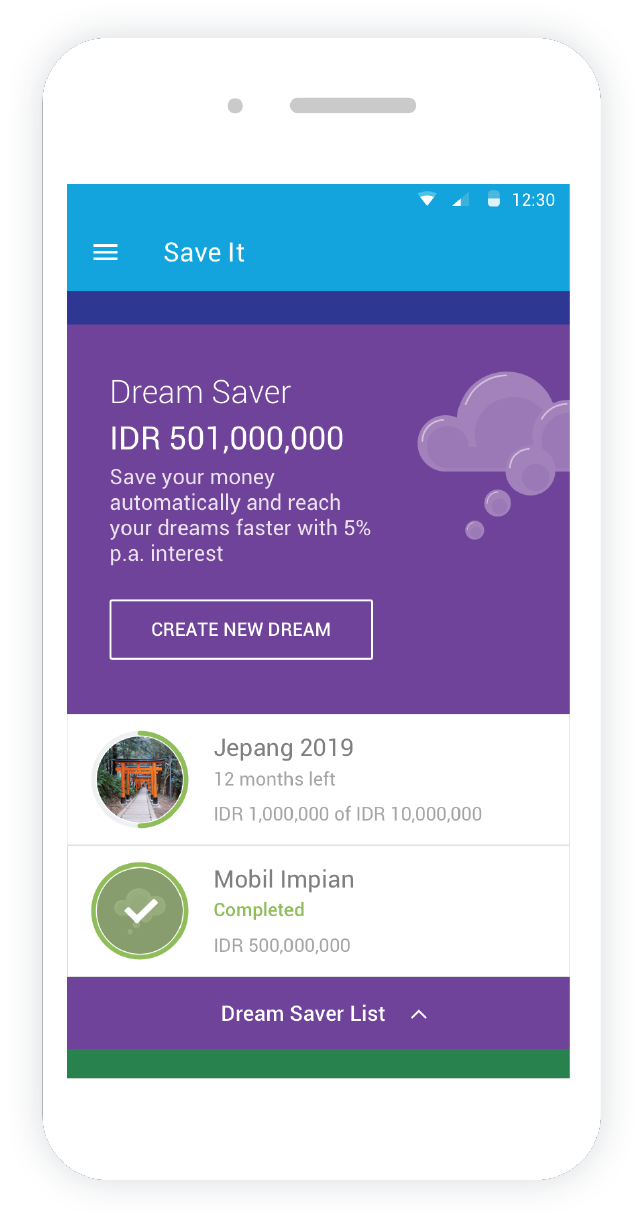 Grab hold of your savings straight from the app
Dream Saver will immediately be available for you in the Jenius app after you've finished registering a Jenius account. You can create up to 10 Dream Saver goals.